Tutoring 101: How to make tutoring more efficient?
This guide will help you make tutoring more efficient.
Here are a few points addressed in the Tutoring 101 guide:
How to prepare for the first meeting with your tutor.
What is the role of the parent with respect to tutoring?
Frequency, duration, and number of hours of tutoring: is there a magical formula?
5 qualities of a good tutor
Interview with Marichelle, tutor at School Success
Comoxvalley Remedial support
You child has been falling behind for a while?
We can help them fill the gaps.
Hire a tutor
Remedial support: an essential service
Why choose School Success?
Close the gap where they've fallen behind

Our experienced advisors take the time to match a tutor to your child's personality and to the subject matter they need to review. The purpose of remedial help is to ensure that the student is up to date on one or more subjects for which they may have fallen behind. The tutor and the student work together to define concrete and achievable objectives in the short and long term. As such, the student, parents, and tutors can follow the progress over time.

Personalized support

Through personalized support, the tutor ensures that they are taking a unique approach tailored to your child in order to address concepts seen in class, consolidate what they've learned, prevent them from falling behind or help them catch up, suggest efficient work methods and learning strategies and, if needed, provide further advancement. Having help from a tutor offers many advantages. Students are often more concentrated and are more comfortable about asking questions. The tutor can take the time to explain, step-by-step, the concepts that are causing problems, in a personalized way.

Self-esteem, confidence and motivation

Through the relationship of trust established between a tutor and their student, a favourable learning environment is created. The tutor, who also acts as a motivator, is often the source of inspiration for students. Many regain confidence in themselves as they see their grades increase. As a result, they participate more in class and become more interested in school.
Get started quickly and easily
Call us, we will look into what you need.

We will match you to one of our tutors who could tutor online.

Start tutoring
Dial
1 877 988-8672
Our services
Services customized
to the needs of every student
Students who've received help
of our students improve their grades
of our clients would recommend us to a friend
Do you have any questions?
Our advisors are here to help!
Dial 1 877 988-8672
Speak to a specialist
Toll-free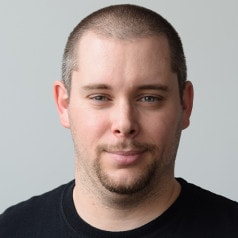 Dial
1 877 988-8672